There's always the last, lingering bit of unpacking to do, but we've arrived in Packanack Lake, New Jersey, and were settled enough in the new house yesterday for me to start full-time work again.
I have two months of working remotely for my present Silicon Valley employer ahead before I strike off on my own to pursue "The Venture", but I'm grateful for the opportunity to tie up loose ends and help gradually transition ownership of my areas of responsibility to other engineers.
Meanwhile, I've mostly set up my new home office, and am really looking forward to all that lies ahead.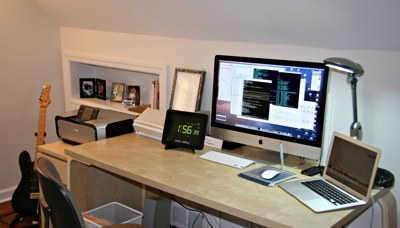 Here's the lake, by the way — just a few blocks away and what I expect will be a good "take a walk to clear my head" destination when needed: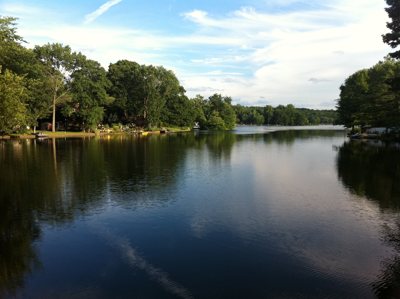 More to come as time allows.