Busy as I am, I've left the walls in my office pretty bare since we moved into the house over a year and a half ago. It's been on my mind to put up some pictures that would help set the right mood and motivate and inspire me to strive for great things, and I'm happy that I made the time over Christmas vacation to do exactly that. It's not The Stratosphere Lounge, but it's starting to shape up into my own little slice of aviation-lover's Heaven.
I went with mostly black-and-white — partly for look but largely because of the nature of the subject matter. There are some truly great historic photos available in high resolution at NASA's "GRIN" archives, and I put four that I've treasured for years on my main wall — a Saturn V in the Vehicle Assembly Building, D-558 and X-2 supersonic test craft being dropped from their respective motherships (a B-29 and a B-50), and an absolutely priceless, magnificent shot of Joe Walker climbing into the X-1A that radiates irrepressible, gloom-shattering joy.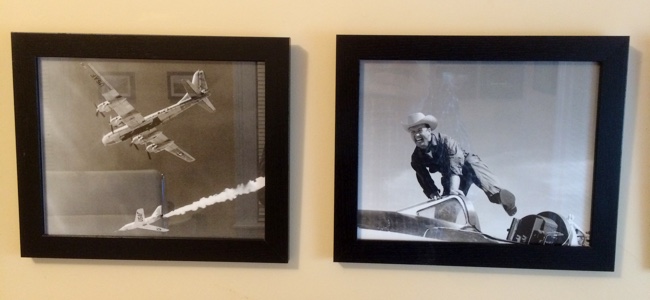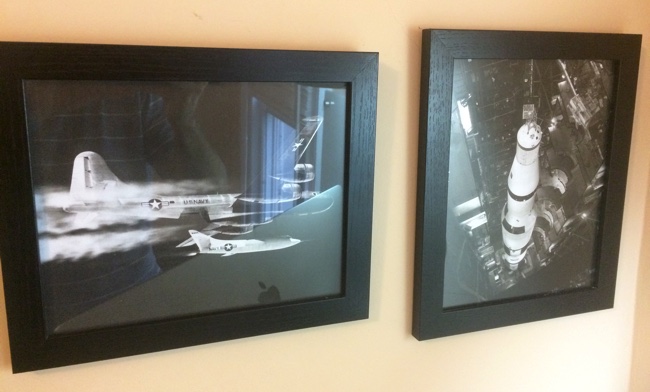 From other sources, I added a Falcon 9 night launch photo, and a really neat and captivating picture of the beautifully oddball Convair B-36, with contrails streaming from its six rear-facing prop engines over a dark sky: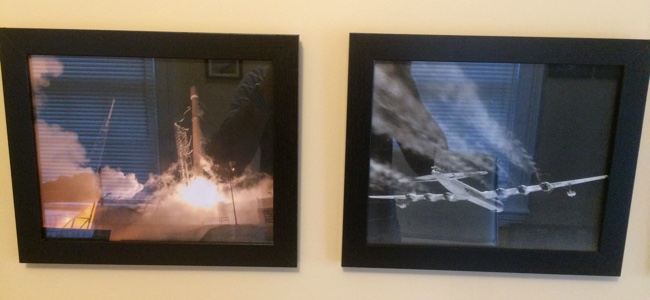 Two of my favorites, souvenirs of a Bill Whittle tour of The Lost Future, await me right by the office door — purposefully reminding me, in concert with the others, of what we're capable of achieving when we put smarts, determination, and backbone into it.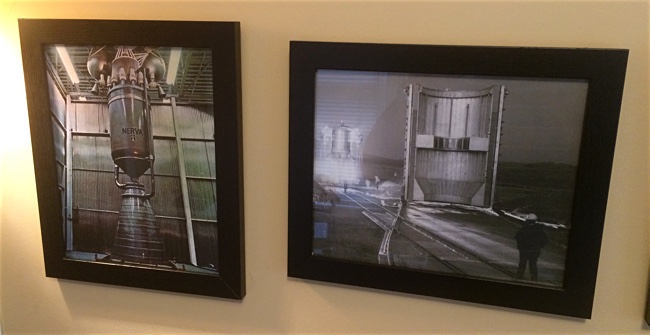 I also made a dedicated corner for my SR-71 pics, which to my eternal delight include signed postcards by legendary Blackbird pilot and photographer Brian Shul, who I greatly enjoyed the privilege of meeting when he spoke at the Hiller Aviation Museum.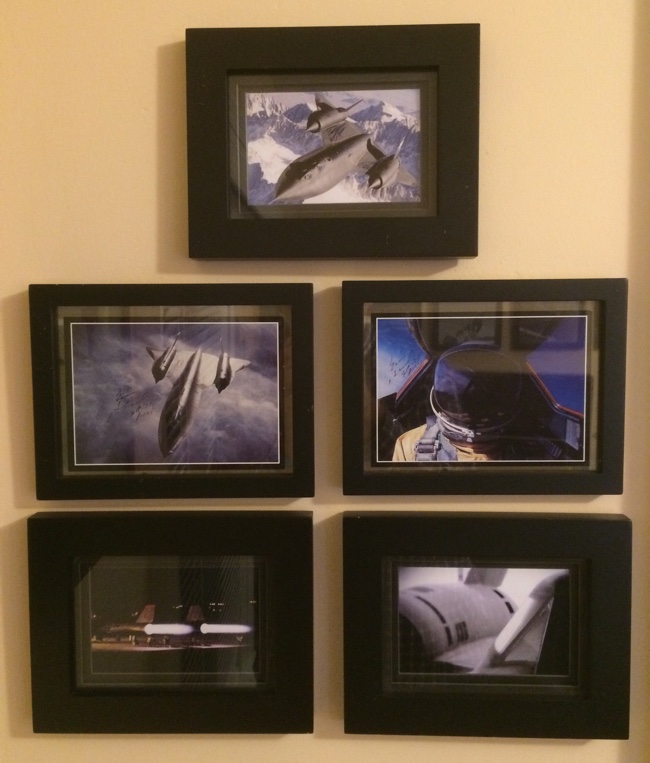 I've got wall space for more, but I'd say that's a pretty good and satisfying start. Surrounding myself with this caliber of Awesome, the hope is that at least some of it is bound to rub off.